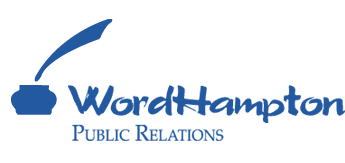 What People Say

"WordHampton has been a partner of the Bohlsen Restaurant Group for almost ten years. Their attention to detail, experienced perspective and top-line focus have proven very valuable to our group."
— Michael Bohlsen
Owner of Prime, Tellers Chophouse, Verace, Beachtree Café, H2O Seafood Grill and Monsoon
Our Team
Each of us at WordHampton is dedicated to building the reputations and revenues of our clients.
Our leadership team has deep experience in the fields of public relations, consumer and business-to-business marketing, and the hospitality, real estate and lifestyle industries. Every executive contributes to service delivery. From strategic counseling and issues management, to writing for the media, creating impactful Facebook pages and monitoring social media, each of us plays a critical role in serving our clients' media needs.
We value team members who
~ are strategic and creative thinkers
~ have industry know-how and media savvy
~ are committed to constant learning
~ respect the importance of productivity
~ are accountable and of high integrity
~ are self-motivated but appreciate the value of teamwork
~ work hard and laugh hard

WordHampton is committed to the development of interns and college graduates embarking on a public relations career.